Quality for IMS is not an abstract concept, but a key value and focal point in every strategic and operational phase.
For this reason, together with being compliant with international standards, IMS has chosen to obtain certifications to attest, through a third party, the conformity of its processes and services.
In the market of international projects, characterized by a high-level of competition, certifications become a crucial factor, which expresses efficiency, credibility and can determine the assignment of a contract.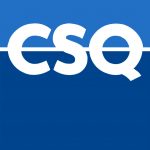 IMS complies and updates the most recent guidelines of the UNI EN ISO 9001 standard.
Through certification, obtained and guaranteed through periodic and punctual audits, the company intends to guarantee the conformity of its processes and services.